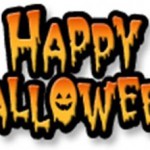 Did you know there are about a gazillion Halloween jokes out there?   Truly!  I did a Google search for my cryptograms, and I don't know – maybe I was just caught up in the Halloween spirit.  Or maybe it's from lack of sleep and too much caffeine.  But seriously?  I was ROLLING on the floor in the middle of the night!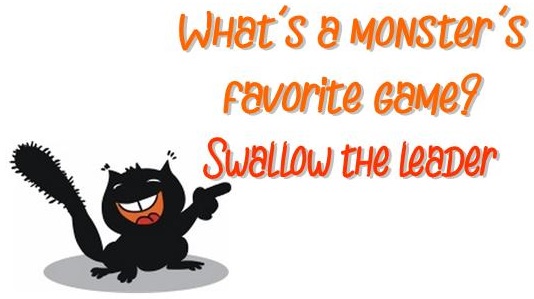 Admit it!  That's pretty funny, right?
Well, in true puzzling spirit, if you want to hear more stinkin' spookalisciously funny jokes, check out these Halloween Puzzles – printable and free to download and use…any time of the year!
Halloween Word Search Printable for kids
Halloween Crossword Puzzles for Kids
Halloween Cryptograms for kids
Click here  to learn how we code our cryptogram puzzles for beginners and make Decoder Wheel.  Decoder Wheel is not necessary, but it's more fun to solve the puzzles this way.
And now that you have the kiddos pre-occupied with these puzzles, can I tempt you with these devilishly amazing Chocolate Muffins! Honestly, I've tried many recipes and these are by far TO DIE FOR!

Chocolate Chip Muffins Recipe
http://allrecipes.com/recipe/moist-chocolate-muffins/
INGREDIENTS:
2 cups all-purpose flour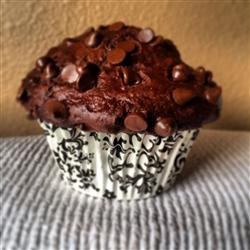 1 cup white sugar
3/4 cup chocolate chips
1/2 cup unsweetened cocoa powder
1 teaspoon baking soda
1 teaspoon vanilla extract
1 egg
1 cup plain yogurt
1/2 cup milk
1/2 cup vegetable oil
1/4 cup chocolate chips
DIRECTIONS:
Preheat oven to 400 degrees F (200 degrees C). Grease 12 muffin cups or line with paper muffin liners.
Combine flour, sugar, 3/4 cup chocolate chips, cocoa powder, and baking soda in a large bowl. Whisk egg, yogurt, milk, and vegetable oil in another bowl until smooth; pour into chocolate mixture and stir until batter is just blended. Fill prepared muffin cups 3/4 full and sprinkle with remaining 1/4 cup chocolate chips.
Bake in preheated oven until a toothpick inserted into the center comes out clean, about 20 minutes. Cool in the pans for 10 minutes before removing to cool completely on a wire rack.