Puzzle Mom's Top 5 Christmas Gift Ideas for Kids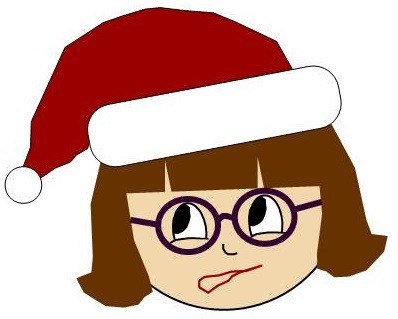 Are you stuck for Christmas gift ideas for kids? 
Or maybe you're scrambling for some some last minute affordable stocking stuffers?

Puzzle Mom to the rescue!  We've found some really fun and unique toys that your kids will be sure to enjoy – even MONTHS after you take down the Christmas tree.
All toys recommended at Kids Puzzles Online have been played with or suggested by real kids and have been given the stamp of "Cool."  And, you won't find these under the fad-section in your toy store so rest easy, you won't have to run around town looking for these since most are available from Amazon and ship within days.  I also try to keep them reasonably priced, so they won't break the budget.
Word of caution: These toys are so super cool, adults might try to steal them away from the kiddos!
#1 – Educational Insights Kanoodle

This very cool toy came into our life quite by accident.  My son won a competition and he picked this out as the prize.  It's a set of 12 puzzle pieces and it's like Tetris but better.  It combines logic and spacial reasoning skills.
How it works: The clue starts you off with several pieces arranged on the board.  The task is to then fit the remaining pieces to fill in the blank spaces to complete the board.  I know it sounds easy, but believe me, it's not.  And the strange thing about this is that older doesn't mean wiser!  My 11-year-old son and I were struggling for some time on one of the puzzles, and along comes my 8-year-old daughter and completed it just like that!  I was amazed (and my son slightly miffed)!  It even includes 3D puzzles where you have to complete a pyramid.
See what other customers have to say about the Kanoodle
What we also love about this:
Pocket-sized with built in game board (5.6 x 3.2 x 1 inches) so it's completely portable.
Includes over 100 puzzles so it will be awhile before you solve them all
Great distraction and kids will really spend hours doing this
It is a solitaire game so the kids can play with this on their own
Inexpensive.  Suggest buying an extra 2 or 3 of these so you can turn it into a game competing with others
Excellent rainy day game
Suitable for the whole family – truly, even teens to adults will get as much fun out of it
Recommended for Ages 7+
Cons:
Small pieces so younger kids need to take care not to lose them
Unless you get an extra set, only one person can play at a time
#2 – ThinkFun Gordians Knot

I absolutely LOVE this puzzle!  It's actually just as much fun to take apart as it is to try and put it back together again.  I do have to admit, there are so many steps that it's probably more suited to the older kids.  The manufacturer recommends Ages 14+ and that sounds about right, but kids a couple of years younger who are really into these types of puzzles will enjoy it too.
See what others have to say about the Gordians Knot
What we also love about this:
Comes with an instruction book, so you're not completely lost (hahaha)
Provides hours of fun – a definite boredom buster
Portable and lightweight
Suitable for the whole family.
Recommended for Ages 14+ (but I think younger kids who love challenging puzzles would enjoy this as well)
Cons:
Level of difficulty may lead to frustration (but, difficulty is relative, isn't it?)
Not for the faint-hearted (haha)
#3 – ThinkFun Adams Cube
Winner of the Parents Choice Gold Award
This is such a fun puzzle that has actually been around for ages.  It looks pretty simple with only 5 pieces and 6 sides…but don't be fooled.  Each side is challenging by it's own rights.
How it works: Each side has a unique polygon shape.  The object is to arrange all 5 pieces within the polygon frame.  Each side gets more challenging.
See what other have to say about the Adams Cube
What we also love about this:
Small & portable (3.8 x 3.8 x 3.8 inches)
Perfect for long car trips, waiting in restaurants, or anywhere needed to keep the kids occupied
Suitable for the whole family, even younger kids
Even though it's solitaire, great to share with friends
Recommended Ages 7+
Cons:
This is a toy you keep coming back to, but at the end of the day, there are only 6 puzzles.
Fun for older kids but I don't think it's as challenging as some of the other puzzles I'm recommending.  (But then again, my kids do think I'm too tough  )
#4 – Perplexus Original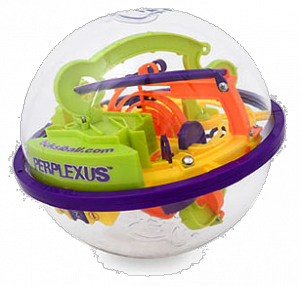 A few years ago when the Perplexus first came out, it was going for over $20.  But after browsing on Amazon, I am SO glad to report that I have found it for $15.99!  Why am I excited?  Because even years later, my kids still love to play with this and at this price, I am going to be purchasing a few as well since we've got several birthdays and Christmas parties to go to.  I was struggling with whether to include the Perplexus on my list because I wouldn't exactly call it "brain teaser" challenging…but, it is DEFINITELY challenging and it always gets double thumbs up from my kids' friends, so I thought I had to share it with you and let this sneak onto my list.
See other customer reviews – they rave on about it too!
How it works: Remember those little maze games you get in the goodie bags with the little metal ball you have to maneuver from start to finish?  Well, this is similar but 100 TIMES more challenging!  Take a close look at the picture – you have to move the ball through all those twists and turns and not let it fall off – otherwise, back to the start!  It drives the kids crazy but they can't put it down!
What we also love about this:
From 5-year-old to adults…you will have a blast trying to complete this.
Provides hours upon hours of fun
Number 1 boredom buster
Recommended Ages 5+
Cons:
It's not pocket sized, so can't fit inside a purse.  But if you want to carry a hobo bag…?
Won't really work in the car since it requires steady hands and careful precision – but non-moving locations would be fine
#5 – Rubik's Cube
My Christmas Gift Ideas for Kids list wouldn't be complete without the Rubik's Cube.  It's the ultimate brain teaser puzzle that has become a "sport" in its own right, with Speedcubing competitions held all around the world by the World Cubing Association.  I have to say, we've attended a few of these events, and my son even entered one of the competitions and the experience was surreal but so much fun.  Do a Google Search on Speedcubing competitions in your area and pop in to see what I'm talking about.  These are kids with amazing talent, solving the cube at under 10 seconds!
See what others are saying about the Rubiks Cube
What we also love about this:
Portable and lightweight
Even if not solving, it's actually a great "stress-reliever" and helps with fiddly fingers
Grab a few of these for cubing competitions
Maybe it's the colors, but even my 3-year-old niece finds hours of amusement with it
Cons
If your child is serious about speedcubing, then the Rubiks Cube is "stiffer" compared to those used by the competitors and they won't see any time improvements on this.  I would suggest purchasing a speedcube such as the Dayan ZhanChi to practice on instead.
If you love the cube but already have one, or want to add a bit of a WOW factor, try one of these:
[table id=16 /]
And there you have it.  My Top 5 Christmas gift ideas for kids – a little bit different, but a whole lot of fun.
I hope you have a VERY  

From,

6 Comments